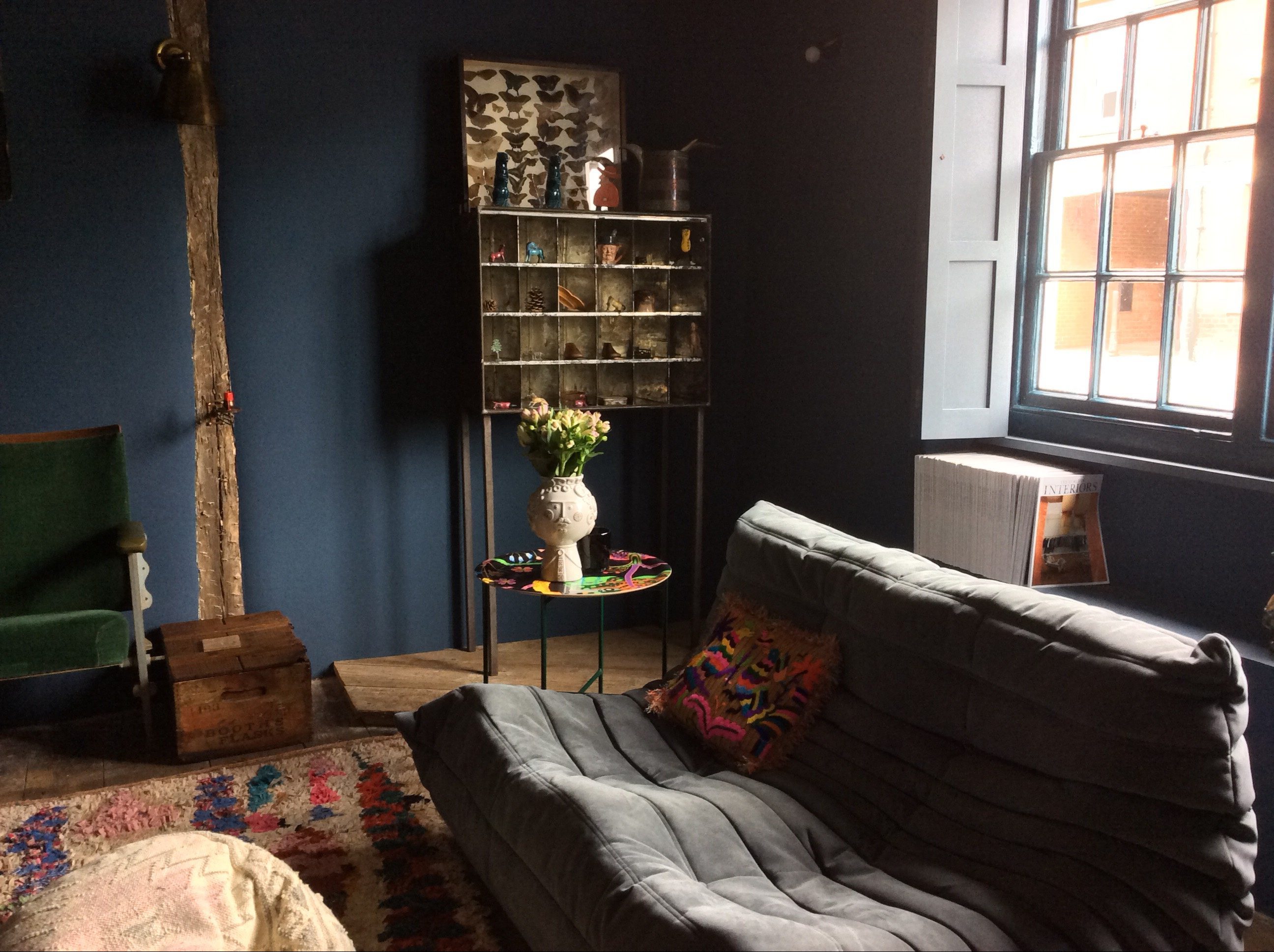 11 Dec

Renovation!

The thought of a renovation seems daunting to most people , I'm guessing because it's the unknown and the thought of starting from scratch but for the Curious House this is our ideal project! When you view a room/ space you have to envisage the basest structure,  stripping it back to walls and windows, then you can start to create a room.

An example is from our Georgian townhouse renovation, the original layout had a small kitchen at the front of the house and we know we needed to move this to the back which offered a much bigger space and acces into the garden. We stripped the original kitchen exposing a pretty basic square room but where lucky enough to be able to keep the original pine boards, some of them 8" wide! At the Curious House we love small rooms as it means we can use dark period colours which add such a warmth – we opted for stiffkeyblue from Farrow and Ball , and went for a grey on the roof as white and stiffkey would not be as inviting.

This room was going to be a snug  and as it faces the Main Street we knew we needed shutters  to block out the street at night. It would be lovely to find shutters you can reclaim and use in a window again but the chances of finding the right width and height are nigh on impossible so we got a great craftsman from Andrew Loyd furniture to make us some replica block shutters. We painted them and the woodwork in Hague Blue from F&B to complement the stiffkey. Where an old fireplace had been there was an old concrete plinth which we decided to raise and make a platform using reclaimed Georgian boards so we could showcase our curio cabinet- originally a post sorting cabinet.

The Curious House likes to mix old and new so we wanted a untra modern sofa in there, small enough not to monopolise the space, line Rosset are perfect for this. Because of the small dimensions of the room , cinema seats where sources in a lush sage green to complement the blue. Pictures where sourced in dark matching colours and a smattering of brass used for the fittings. Have a look at the transformation – it's so easy to do and completely transforms the room.